The Official Match Ball of the 2022 FIFA World Cup has finally arrived. Named Al Rihla, which means "The Journey" in Arabic, the ball's design combines visual elements honoring hosts Qatar with technical innovation for faster play on the pitch.
Inspired by the culture, architecture, iconic boats, and flag of Qatar, Al Rihla's vibrant accent colours pop against a pearlescent background.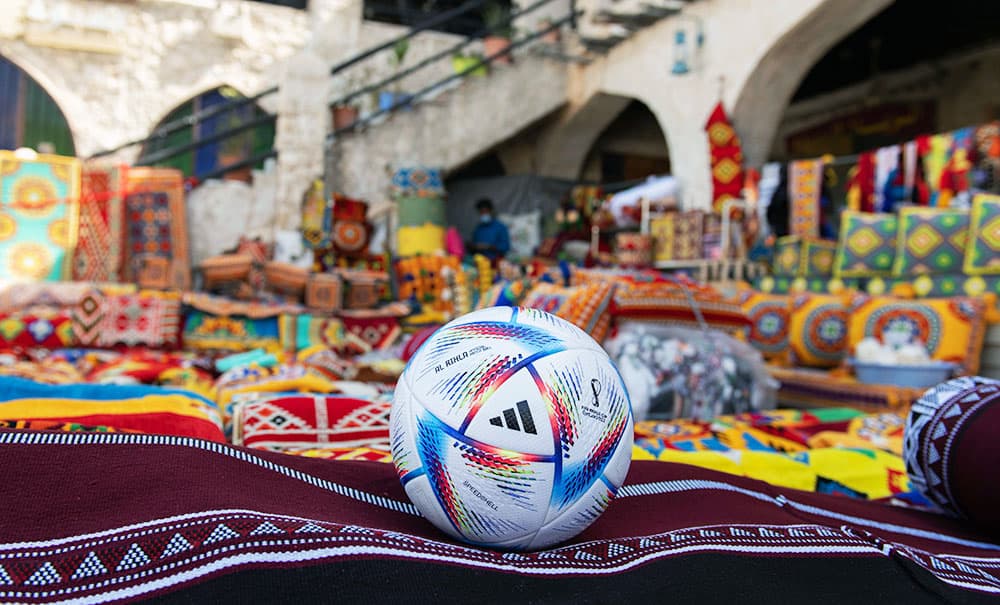 Al Rihla is the 14th FIFA World Cup ball created by adidas over the past 50+ years. Over that time, speed has become a more and more vital part of the the game, which is why adidas designed Al Rihla to travel faster in flight than any ball in World Cup history.
adidas conducted comprehensive testing - in wind tunnels and on the pitch by players - to design Al Rihla's panel shapes and surface textures for optimum in-flight accuracy and reliability.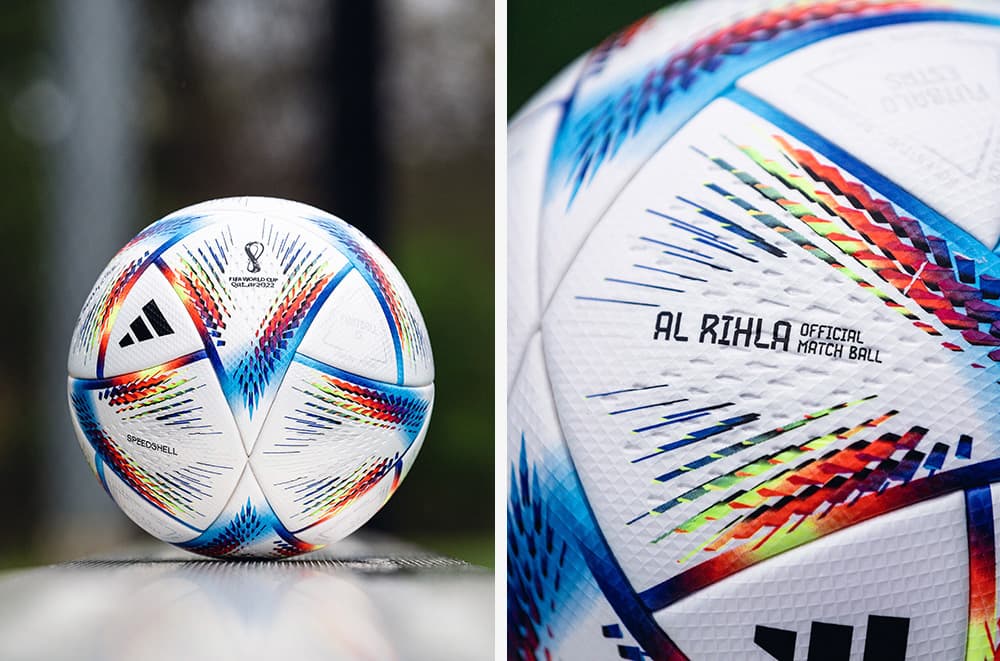 At the heart of the ball is Adidas CRT-CORE innovation that provides speed, accuracy and consistency while maintaining shape and air retention.
The SPEEDSHELL textured PU outer layer features a new 20-piece panel shape for flight stability, even at faster speeds.
"The game is getting faster and, as it speeds up, accuracy and flight stability become critically important.The new design allows the ball to maintain a significantly higher speed as it journeys through the air," - Franziska Löffelmann, adidas Design Director.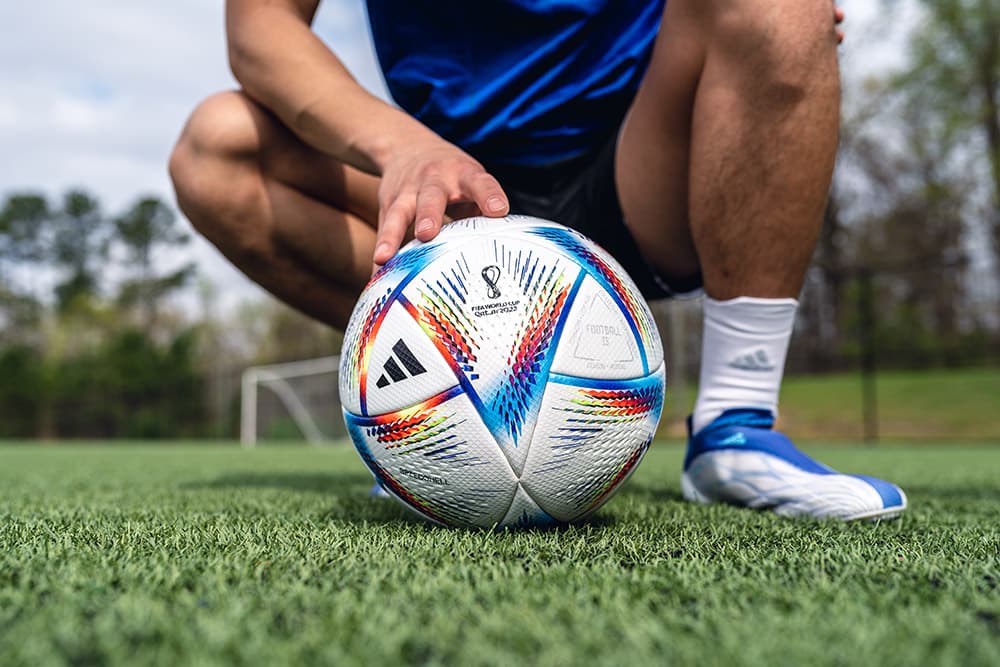 Al Rihla is also the first FIFA World Cup ball to be made exclusively with water-based inks and glues.
After its initial launch, Al Rihla will travel the globe – including stops in Mexico City and New York City – for a series of community-focused events.
Overall, we love the design of the new World Cup ball for this year's tournament and can't wait to watch the biggest sporting event on the planet unfold yet again.